Design of
Histoires animées
("
Animated stories
"), a free augmented reality app for toddlers. This app enables to animate and give life to all the books of the Histoires animées collection, co-directed by Lena Mazilu and Vincent Caruso (publisher : Albin Michel Jeunesse).
Free app available for
iOS
and
Android.
App developement: Vincent Caruso.
Logo design: Sebastien Pelon.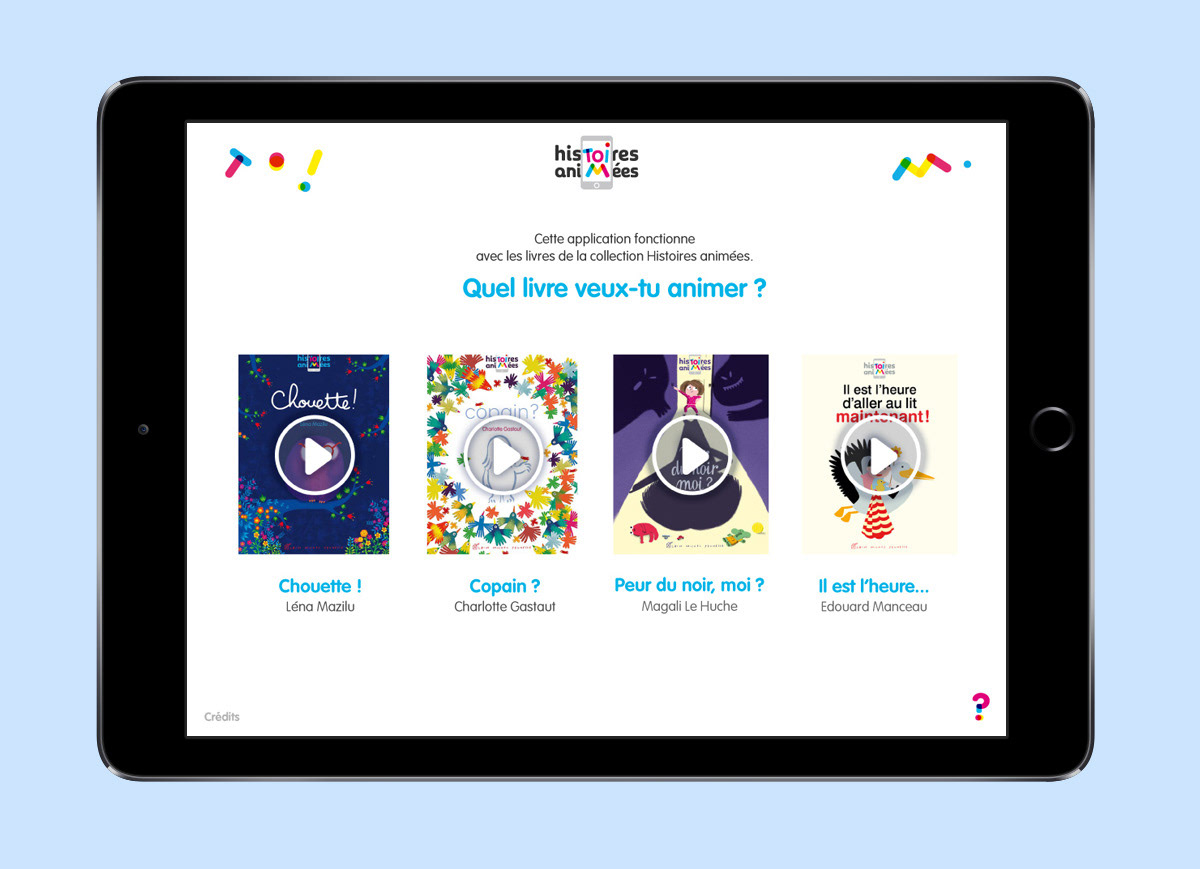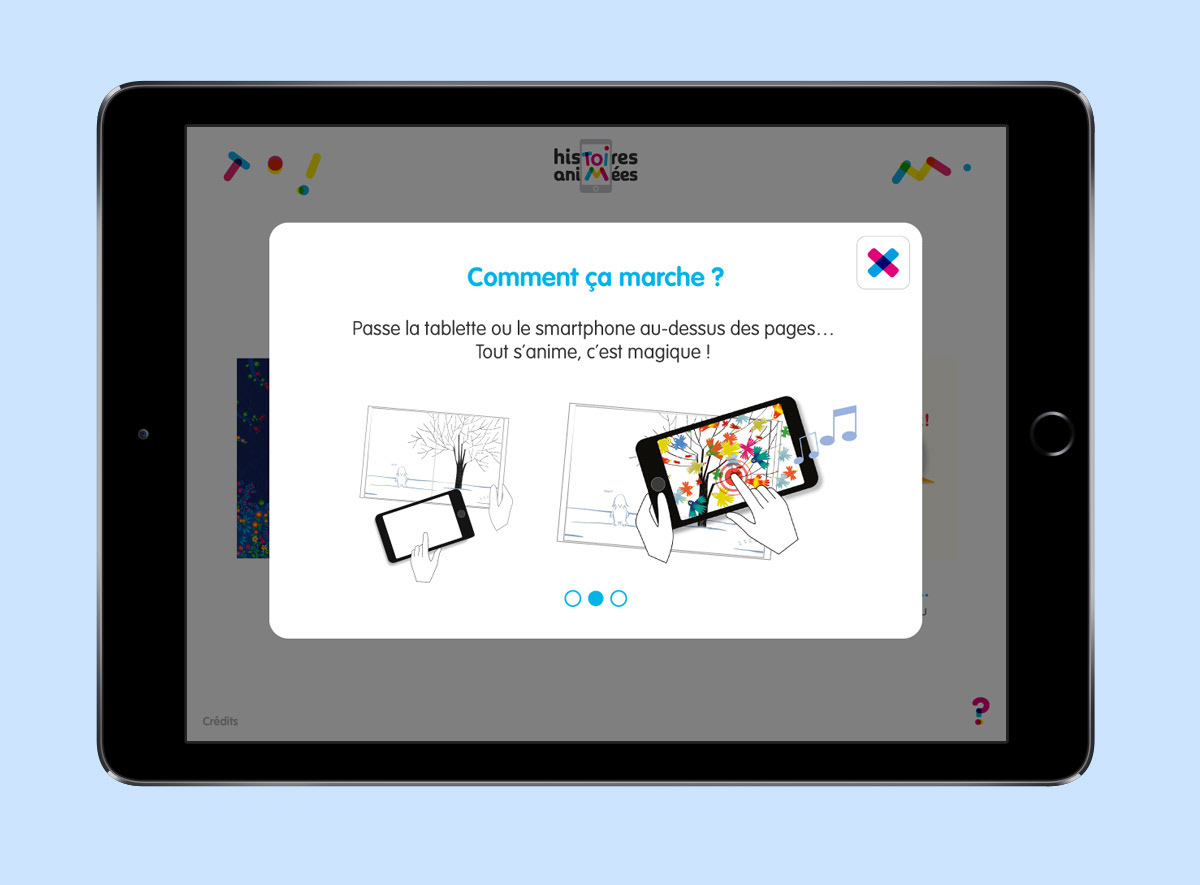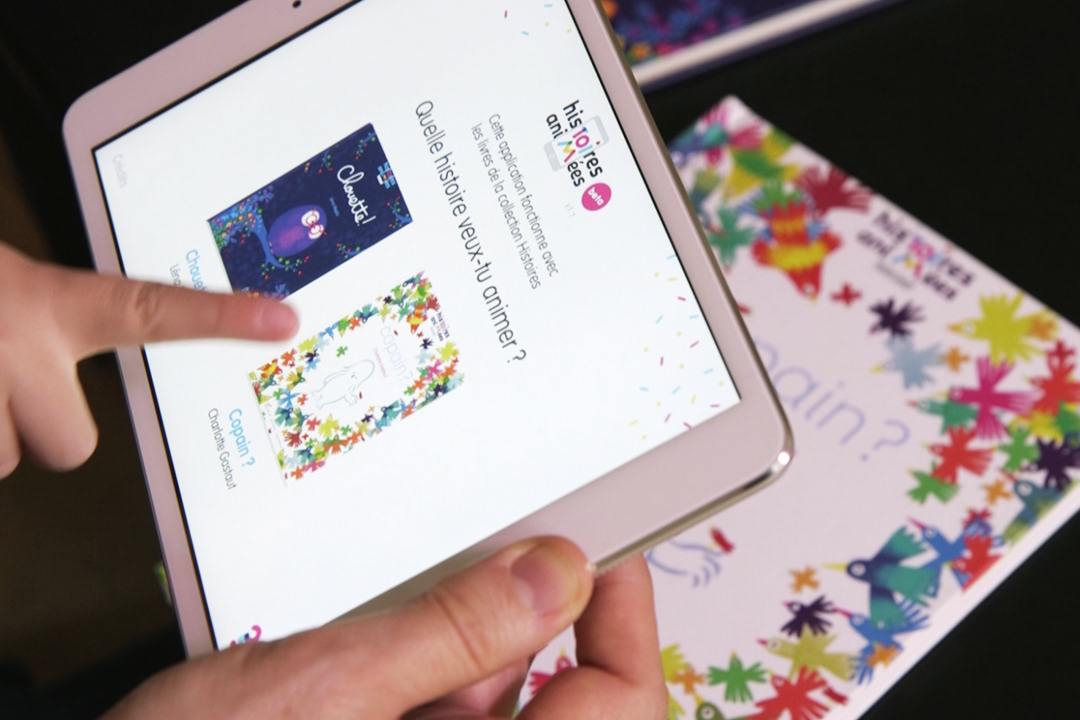 Books available:
- Chouette ! by Léna Mazilu
- Copain ? by Charlotte Gastaut
- Il est l'heure d'aller au lit maintenant ! by Edouard Manceau
- Peur du noir, moi ? by Magali Le Huche
- 10 petits monstres, by Marion Billet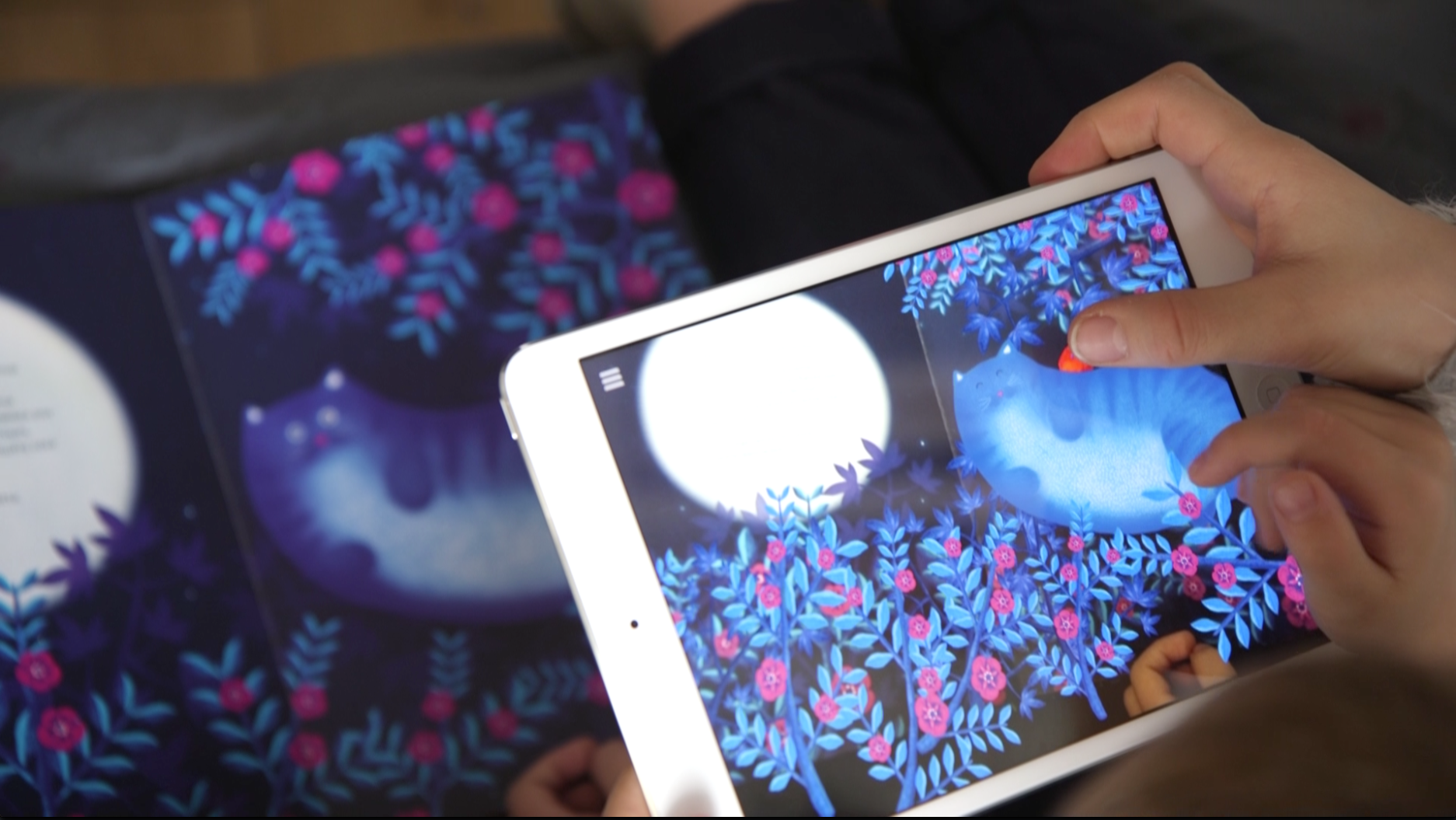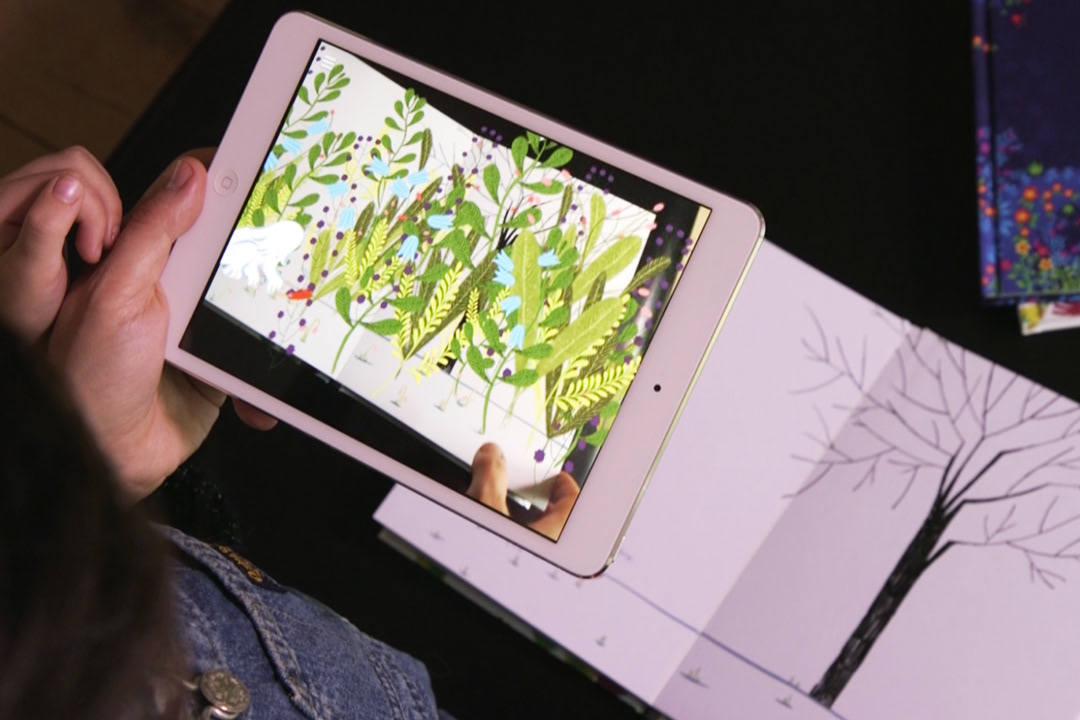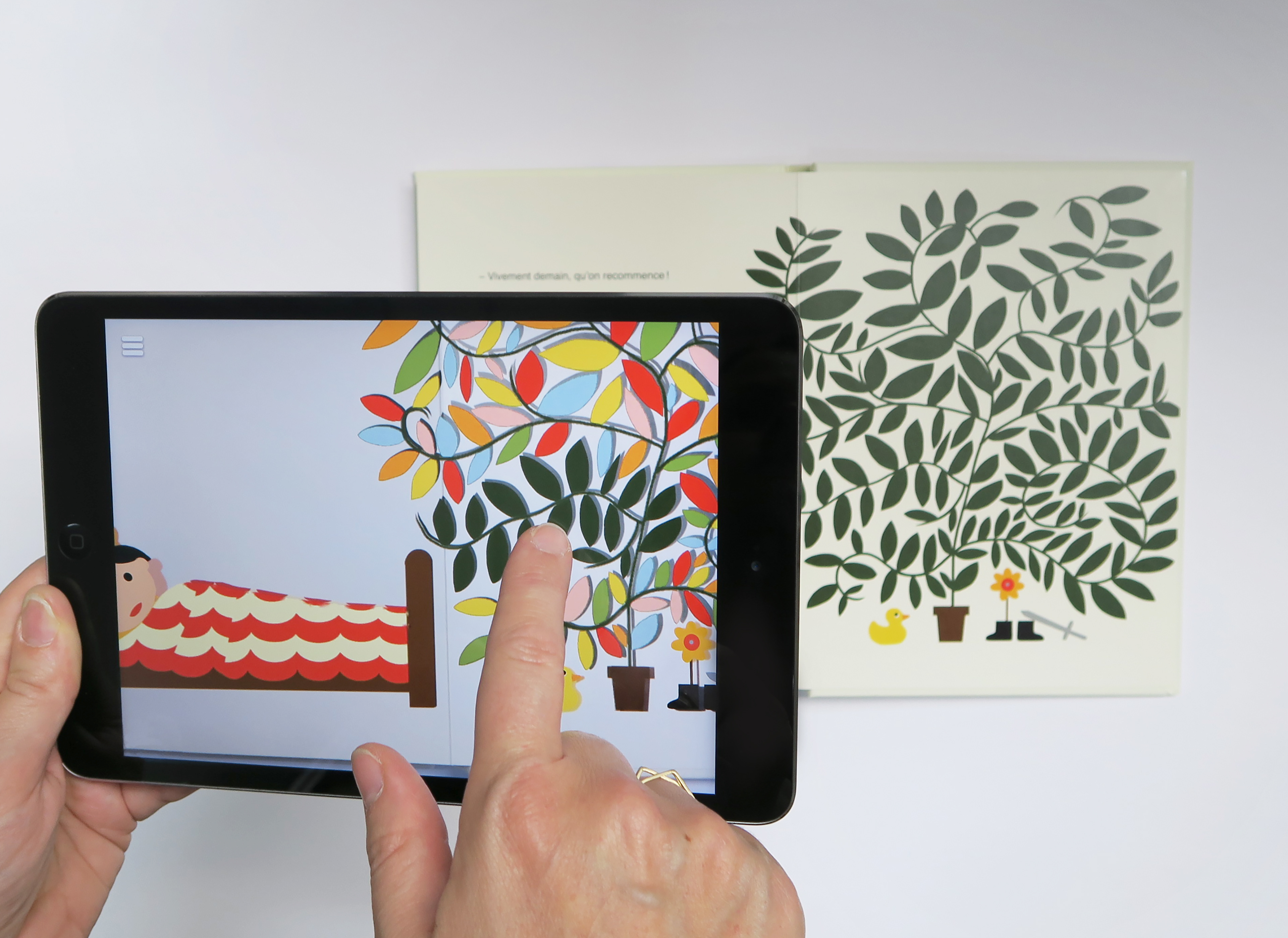 The Animated stories app is translated into 8 languages:
- Spanish and Catalan, by spanish publisher Kokinos (
Android
,
iOS
) and mexican publisher Loqueleo (
Android
,
iOS
)
- Dutch, by Clavis (
Android
,
iOS
)
- Italian, by Feltrinelli (
Android
,
iOS
)
- German, by Knesebeck (
Android
,
iOS
)
- Portuguese (
Android
,
iOS
)
- Corean, by Borim (
Android
,
iOS
)
- Simplified Chinese, by Taiwan Mac Educational (
Android
,
iOS
)